Join the EuPC and ANAIP Annual Meeting 1-2 June in Madrid!
"A Circular Future with Plastics for Europe"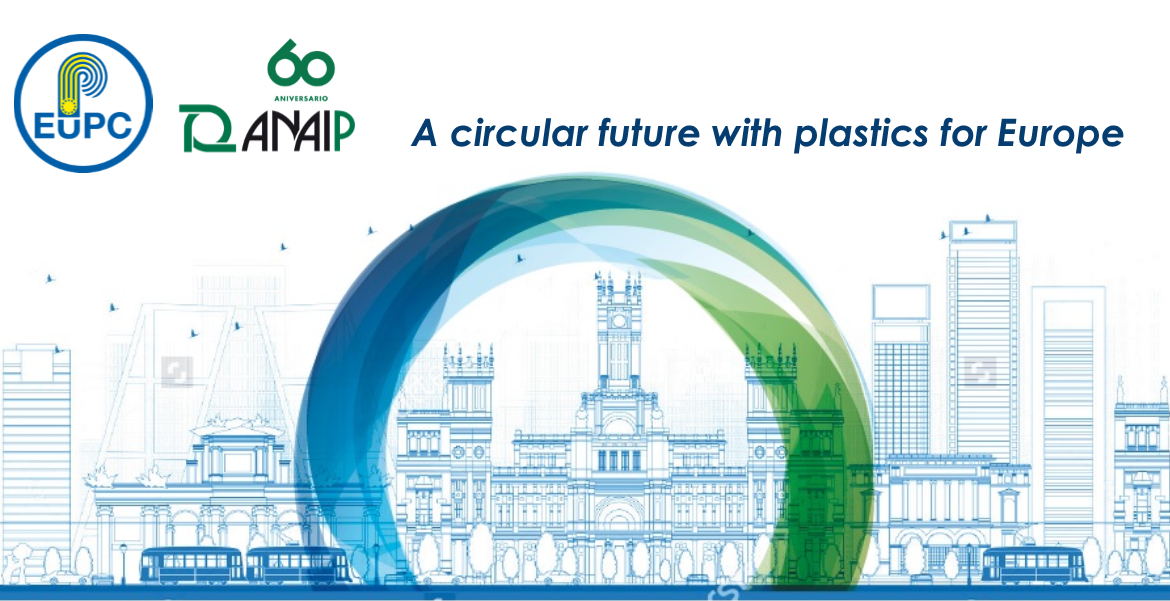 The European Plastics Converters (EuPC) and the Spanish Association of Plastics Converters (ANAIP) are staging this year's plastic industry highlight in Madrid, June 1-2. The conference will bring together senior executives of many plastics converters during two days of debates and networking.
On Thursday, EuPC Market Division meetings zoom in on packaging, automotive and construction as well a Spanish perspective with the ANAIP conference.
During a Gala dinner at the iconic Theatre Real, the "Best Polymer Producers" and ANAIP Awards will be presented.
On Friday, EuPC's General Assembly convenes, followed by the conference concluding with a panel debate of leading representatives from European industry and international bodies. The weekend will provide for cultural immersion in a visit to the renowned Thyssen Museum and a trip to historic Toledo. Engage in key debates on latest industry trends by registering here.
Highlights:
Roundtable debate with speakers from Dow Chemical, Procter & Gamble and the World Plastics Council
Gala dinner at the iconic Teatro Real Madrid and Award Ceremonies - "Best Polymer Producers" and ANAIP
Saturday trip to Toledo
Programme and Registration
Visit the Event Website for a full list of speakers and locations as well as the conference programme.
Save your spot to engage in debates on latest industry trends: Register here!
EuPC and ANAIP thank Repsol, AENORUNE, INOVYN, Dow, EREMA, CEIS and AIMPLAS for their generous support in staging the event.
For inquiries, contact Sarah Goerres ([email protected]) or Mª Carmen del Amo ([email protected])